1991 would be the year a major backlash by suburban audiences against Pop/R&B music would occur. Spearheaded primarily by the runaway success of Nirvana's "Smells Like Teen Spirit" that fall, the '90s alternative rock/grunge movement effectively challenged and defeated the dominance of "urban" music on American top 40 radio. Before the backlash however, certain "urban" and "urban-informed" acts managed to enjoy a few more months in the spotlight.
House-inspired dance music really began to take off this year with the introduction of acts like Black Box ("Everybody, Everybody," "Strike It Up"), the KLF ("3AM Eternal"), and Cathy Denis ("Touch Me"). However, the most successful dance act during the New Jack Era was the C&C Music Factory. Produced by Robert Clivilles and the late David Cole, the New York-based C&C Music Factory featured the muscular rapper Freedom Williams, and the powerful vocals of Zelma Davis and Martha Wash. The C&C Music Factory topped the charts with three singles: "Gonna Make You Sweat (Everybody Dance Now)," "Here We Go (Let's Rock 'n' Roll)," and "Things That Make You Go…Hmm."
1991 also saw the rise and fall of America's first White rap superstar Vanilla Ice. Lifting a sample from the rock group Queen, the "Ice Ice Baby" single became a huge hit in late 1990 and by the start of 1991, Vanilla Ice was MC Hammer's biggest competition. But in a matter of months, Vanilla Ice suffered a crushing backlash (due to his lack of street credibility), and by the time his Cool As Ice feature film hit theatres in the fall of '91, his rap career had all but fizzled.
Janet Jackson's whirlwind Rhythm Nation 1814 campaign was finally winding down. Released way back in September of 1989, the Rhythm Nation album had amazingly spawned six top ten singles: "Miss You Much," "Rhythm Nation," "Escapade," "Alright," "Come Back To Me," and "Black Cat." Her seventh single, "Love Will Never Do Without You" would go on to become the album's fifth #1 single, granting the Rhythm Nation campaign an impressively triumphant finale. To this day, Janet Jackson maintains the record of releasing the most top ten singles from any single album.
On the R&B side of things, former New Edition lead singer Ralph Tresvant had just released his self-titled debut album. The first single, "Sensitivity" shot to #4 and #1 on the Pop and R&B charts respectively. Other notable R&B singles included "I Like The Way (The Kissing Game)" by Hi-Five, "Love Makes Things Happen" by Pebbles (featuring Babyface), "It Never Rains (In Southern California)" by Tony Toni Tone, and "This House" by Pop/R&B newcomer, Tracie Spencer.
Also this year, Bell Biv Devoe's Michael Bivins unleashed his latest project, Another Bad Creation (ABC). Featuring five young boys reminiscent of the young New Edition, ABC scored two major hits in 1991: "Iesha" and "Playground." Bivins would then also introduce his most successful "discovery", the Philadelphia-bred quartet Boyz II Men. On the strength of hits like "Motownphilly" and the groundbreaking "It's So Hard To Say Goodbye (To Yesterday)," Boyz II Men's debut album would go on to earn a Best R&B album Grammy in 1992.
Meanwhile, the success of teen sensations New Kids On The Block was rapidly losing steam. Although they'd released an urban-styled remix album entitled No More Games (performing the title track with Public Enemy's Flava Flav at the 1991 American Music Awards that January), by the summer of 1991, it was clear that the NKOTB had just about finished its run. NKOTB's final appearance during the New Jack Era would occur in late 1991: the appropriately titled, "If You Go Away."

At the movies, two films would be making big headlines in 1991: Mario Van Peebles' New Jack City in March, and first time director John Singleton's Boyz 'N' The Hood three months later. Unfortunately, both films were marred by some negative publicity at the time, when shootings took place at the movie theatres that happened to be playing the films.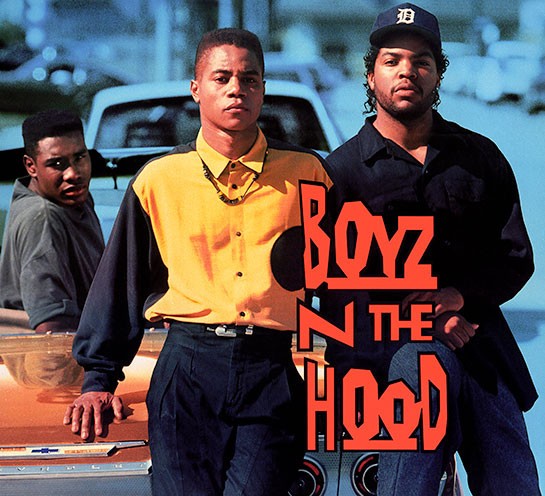 Starring Ice-T as an NYPD undercover cop, and Wesley Snipes as a ruthless drug lord, New Jack City was one of the first movies of its kind: an "urban" crime drama that captured the essence of its subject matter with stunning authenticity. The star-studded New Jack City Soundtrack also launched the careers of Color Me Badd with their hit, "I Wanna Sex You Up", and featured other hits such as Keith Sweat's "There You Go (Telling Me No Again)" and Ice-T's "New Jack Hustler."
John Singleton's coming-of-age tale Boyz 'N' The Hood was the first feature film to humanize 'hood life in South-Central Los Angeles on the big screen. Starring Lawrence Fishburne, Ice Cube, and a breakout performance by Cuba Gooding Jr, Boyz 'N' The Hood gained critical praise, commercial success, and earned John Singleton two Academy Award nominations in 1992: Best Original Screenplay, and Best Director.
Editor's Note: As the result of Boyz 'N' The Hood John Singleton became both the first African-American, and the youngest filmmaker ever to receive a Best Director nomination.
In the world of hip-hop, LL Cool J's Mama Said Knock You Out album virtually steam-rolled his competition. His singles "Around The Way Girl" and the title track were among the biggest songs of the year, the latter earning LL his first of two Grammys for best single. Other notable hip-hop releases of 1991 included NWA's Efil4Zaggin, Public Enemy's Apocalypse 91: The Enemy Strikes Black, A Tribe Called Quest's Low End Theory, and Ice Cube's Death Certificate.
Then it happened. MTV started its "buzz" clip campaign, usually promoting 'anything-but-urban' rock acts such as Live, Matthew Sweet, and most notably, Seattle's Nirvana. As a result, the landscape of the popular music industry shifted, and "middle-ground" acts such as MC Hammer, Color Me Badd and Paula Abdul soon found themselves losing their audiences – and fast.
The last "middle-ground" hit of the New Jack Era, was probably PM Dawn's "Set Adrift On Memory Bliss", which incorporated Spandau Ballet's 80s hit "True" with impressive results. "Set Adrift On Memory Bliss" managed to reach #1 on three separate Billboard charts: Pop, R&B and Dance. Other notable releases being celebrated during this time period include Michael Jackson's 'Dangerous' album, Naughty By Nature's self-titled debut, Paula Abdul's 'Spellbound', and Mariah Carey's 'Emotions'.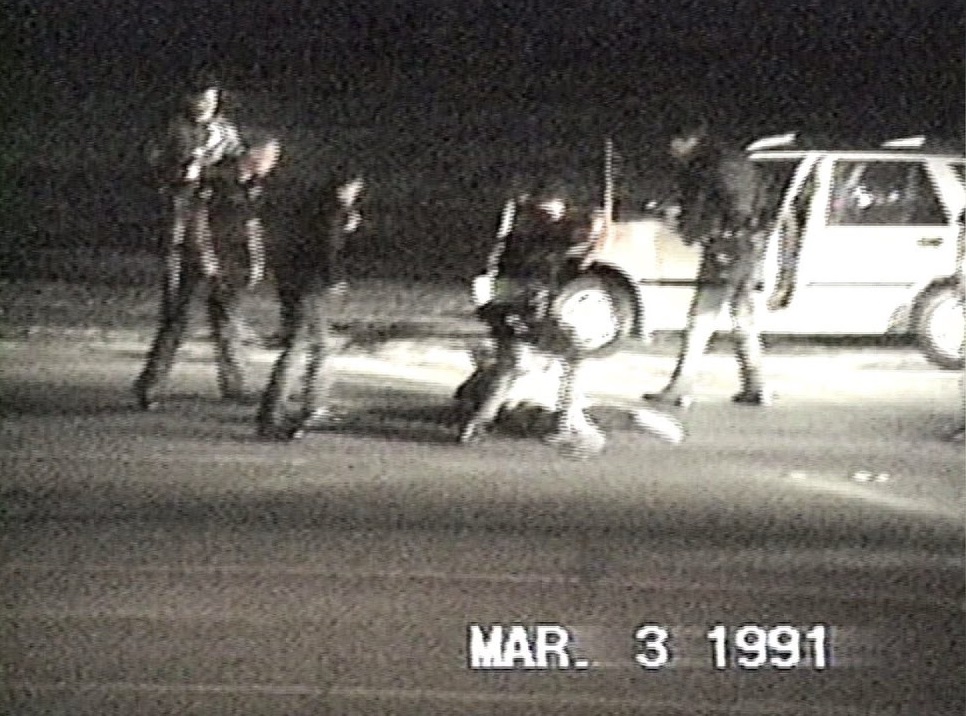 The end of 1991 seemed remarkably different from the beginning. Perhaps it was the March 3rd beating of LA motorist Rodney King that seemed to say things weren't as rosy as they seemed in American race relations. Perhaps Public Enemy's slavery-themed "Can't Truss It" video was just a little too much for the legions of young suburban MTV viewers. Perhaps the unpleasantness of it all began to racially re-polarize American pop culture. At any rate, even more changes in this separatist direction were to occur in 1992, the year that the New Jack Swing Era officially came to an end.

1992