Tobias Butler, then known as Accion, was discovered and signed to DeVante Swing (of Jodeci) to DeVante's own label, Da Bassment Records. Although, many people might not be as aware of Accion in comparison to the more famous ex- Bassment artists, he was an integral part of DeVante Swing's Da Bassment between 1994 and 1997, the very same outfit that was responsible for launching many talented artists and producers, some of whom are still heavy hitters in the industry today. Accion rapped on the remix of DeVante's solo single "Gin and Juice," from the Dangerous Minds soundtrack and appeared in the video for the very same track alongside most of the other artists from Da Bassment. Despite the fact he recorded many songs during his time with DeVante, none of this material was ever released as part of the crew. Accion parted ways with DeVante at the beginning of 1997 and since then has established his own record label Tha Hallway Inc, with his business partner and producer, A-Jamel.

Before I lead on to the interview, I would just like to highlight that it was always going to be difficult to reach out to members of the original crew who have remained out of the media spotlight, let alone be able to complete an in-depth interview on life in a group that has been defunct for so many years. For this reason I want to thank Tobias, who has never talked to the media in the past, for giving me close to six hours of his time to do a number of interviews, and for painting such a vivid picture of his experiences in Da Bassment and his time with DeVante. Tobias was extremely pleasant to talk to and what touched me even more, was his rock solid loyalty and caring for his group members, some of whom he hasn't spoken to since their departure from the crew. Thanks to Tobias for both his honesty and humility in helping NJS4E move forward with this article, it really would have been impossible without him. I hope this article re-ignites some much-needed thought on the undeniable fact of what the collective could have been capable of as individual members of the crew and as a group, should they have been unleashed into the industry as planned. Needless to say, it is unfortunate their fans didn't get a chance to see them in the limelight that they all so deserved. Equally, I also hope this clears up a number of misconceptions about DeVante and Da Bassment and reminds everyone of their accomplishments.

This interview is a dedication to an incomplete journey that began at the start of the '90s, one that encompassed talented singers, songwriters, producers and rappers and the great leader behind it all: an incredibly talented man who is still appreciated and very much missed musically today – the legend that is DeVante Swing.

Rashmi Susannah Vasanthakumar, July 2009
NJS4E: Take me back to the beginning. How did you end up meeting DeVante Swing and then become a member of Da Bassment?
I was at high school but I had always been doing music. DeVante and the other members of Jodeci came to Rochester which was my hometown, to record The Show, The Afterparty, The Hotel. DeVante also came over there to produce an artist named Renee Anderson who had just gotten a deal with Interscope Records and she was from Rochester as well. When DeVante came to meet Renee, she introduced him to a particular family and this family ended up taking Da Bassment crew in, showing them around the area, and helping them out whenever they could. Low and behold, during that time when they were in Rochester and were hanging with this family, I just happened to be dating a young lady that was part of that family. And it's through her how I initially met DeVante. I was 18.
NJS4E: So like the others you were pretty young too. Did meeting DeVante happen fairly quickly?
Actually, DeVante had been in Rochester a whole year prior to me meeting him. I worked 10 minutes away from the studio they used to record at but I never stopped by. Everybody used to always encourage me to go down there to introduce myself and show him my talent but I never did. I always thought if it's meant to happen, it will happen. How we met wasn't at a musical event, concert or anything like that. The lady I was dating usually attended this particular church on a Sunday and it was this same church that DeVante and everyone else would visit when they wanted to attend church. At that time, I wasn't really religious – I had no church background or anything, but because of this particular young lady and because she was at this church, I would occasionally go and visit. It just so happened that on one particular Sunday when I went to visit her, DeVante & Da Bassment crew happened to be there too.

After that service, I introduced myself to DeVante and he asked me to do something on the spot-impromptu- so I started rhyming and singing, and he was thoroughly impressed. We exchanged numbers and he asked me to come down to the studio that Sunday evening. That Sunday evening, my business partner and I went down to the studio and that's when I saw everybody else for the first time. But that evening when I went down there, an altercation had broken out between someone from DeVante's camp & someone from the city of Rochester and because he didn't want me to get tied up in it and mistakenly involved, he told me to leave and come back later in the week. In my mind at the time, y'know I'd been doing music so long and had met so many people who'd say whatever you wanna hear, I just thought he was just giving me the run around. I put it down to the fact that the moment had passed with him and nothing was to come of it. I totally stepped back from the whole situation. Didn't pursue it, didn't call him or anything.

That following week, my mother took a phonecall while I was out and although she was familiar with the group Jodeci, she didn't recognise the name of the man on the other end of the phone, who wanted to talk to me, DeVante. She mentioned the name to my sister who obviously got excited – telling my mother DeVante?! That's DeVante Swing from Jodeci! You gotta get that message to Tobias! Obviously I got home later that evening and my mother gave me the message to call DeVante back and so I did. When we spoke, DeVante was like What happened, man? Where you been? I've been waiting for you to come into the studio! What's goin' on? So I told him I thought he wasn't serious and that we were just a bit of entertainment for him that Sunday. He was like Nah man, I want you to come on over. I'm really interested in you being a part of what we're doing. So I went over to the studio and we began to discuss the work he was doing. He told me he was just about to go on tour with Da Bassment project and that he'd be honored to have me be a part of Da Bassment crew. So of course I was like – yeah, cool! That must have been around the early part of 1995.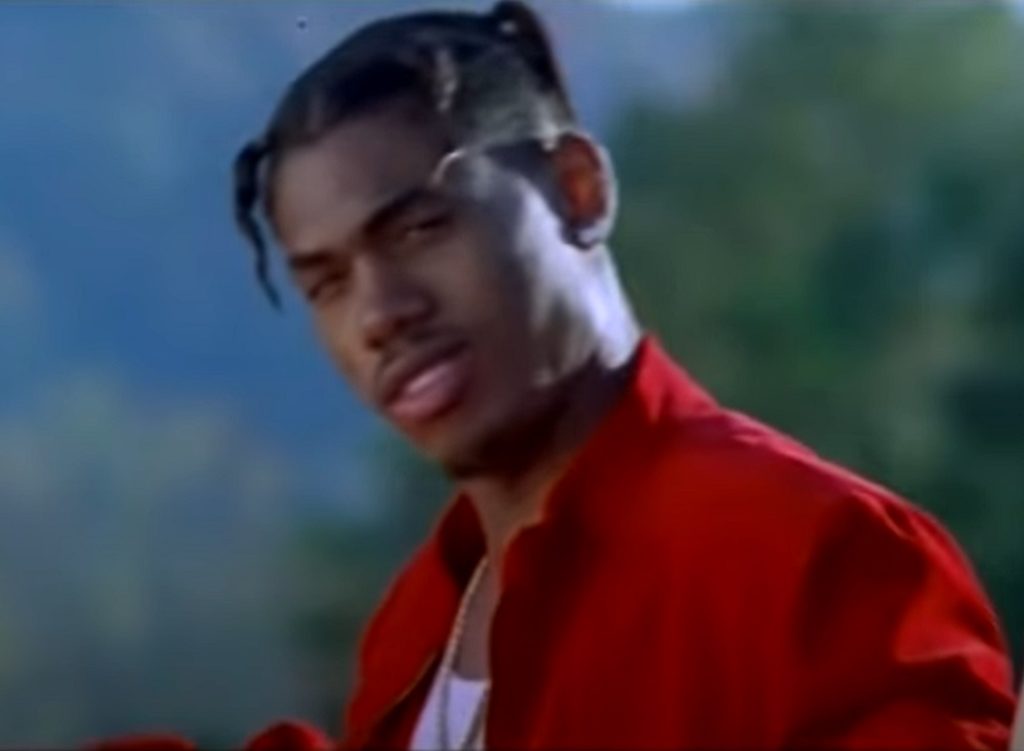 NJS4E: That must have been a special moment for you. Especially to get signed by the man behind one of the biggest R&B groups at the time. Were you a fan like the others?
Of course it was a special moment to be considered by DeVante to be a part of such a phenomenal movement. The idea of a highly creative musical movement comprising of singers, rappers and producers was something no one in hip-hop or R&B had yet thought of nor accomplished. That really was the product of DeVante's genius and imagination. And the fact that everyone that fell under the group had supreme talents? To be considered to be a part of that amazed me at the time.
Even though I was a rapper and my musical style was hip-hop, I always appreciated Jodeci & what DeVante brought to the R&B industry- I mean, at that time the two titans in the R&B industry were Jodeci & Boyz II Men and DeVante's artistry was undeniable. I always had utmost respect for him because of that.

You have to remember though, the way I met DeVante was different than how the other artists met him. I met him in a social setting, man to man, establishing a relationship as a friend. That's one of the main reasons I feel I have a very unique perspective on Da Bassment situation, only because I didn't meet him in awe of his successes, Grammy nominations and platinum plaques. We met each other on a mutually respectful leveI whereby I met him as a man with a heart in his body just like I had a heart in my body – the musical opportunity really only came after when I joined Da Bassment at the beginning of 1995.
NJS4E: So were you the last to join out of the original members of Da Bassment then?
Yeah. I was the last artist that was part of the original Bassment crew. The group had already been formed for a while before me and were known as Swing Mob initially. As the concept grew under DeVante, the name changed…probably around two years later, between '92-'93. Da Bassment crew itself used to be called The 45.4 Q Clique.
NJS4E: 45.4 Q Clique. What does that stand for?
Well there was this house that DeVante owned in New Jersey where he first got the inspiration to put the crew together. The address of that house was 454 Queen Anne Road. The 45.4 Q clique was an abbreviation for that. So that's what Da Bassment crew was originally called and at that time he didn't have all of the original members. He had Sista, Sugah, Darryl Pearson, Playa, Tim, Magoo, and Ginuwine. In '94 when he moved everyone down to Rochester to produce Jodeci's album & Renee's project, that's when the rest of us joined including other Rochester artists- and the name of Da Bassment crew came up. And that name came up because of the way that the studio was: we all worked in the basement. Although there were multiple studio rooms in this one particular studio building we worked in, a lot of the groundwork was made in the basement of that building. And what we liked about that name was not just the fact that a lot of the work was done in the basement- but also the analogy behind it which we thought was kinda cool- the idea that the music we were living and doing at the time was taking it back to the old school basement party. That's why the first single that was supposed to come out of the bassment project was "Nothing But A B Party Y'all."
NJS4E: In DeVante's "Gin & Juice" remix video, you're all wearing t-shirts that say "Nothing But A B Party Y'all' with the Da Bassment crew logo?
Yeah, we just liked the play of words and the connection: us being Da Bassment crew, working in the basement but also taking it back to the days of the basement parties. So yeah that's how Da Bassment came about. The final five artists that became a part of the original Bassment Crew movement were Boogie (now called Bazaar Royale), Mr Brendal, a young lady by the name of Reebok, another female artist from Virginia, who ironically was called Virginia as well, and myself.
NJS4E: Who would you say you were close to in the crew?
I would say and I'm pretty sure everyone would respond like this, probably DeVante. But I had a more personal or intimate relationship with Playa – Static, Smokey & Black, and also with Sugah. I'd say I was closest to them. Actually I grew up with Tweet (an ex-member of Sugah who as you know came out as a solo artist) before Da Bassment, because she was from the same neighbourhood and went to the same high school and was real good friends with my brother and sister. I was very close to Mr Brendal and Reebok too. DeVante and I had a very good relationship but I would say those artists were my closest friends out of the crew. As a crew though we were very close in general, because obviously we were all part of the same crew. We recorded together, we travelled together, we lived together, we looked out for each other, we were working towards the same end goal together. If you think about a bunch of artists doing that day in and day out, it's inevitable that those experiences would make you closer. We were a family.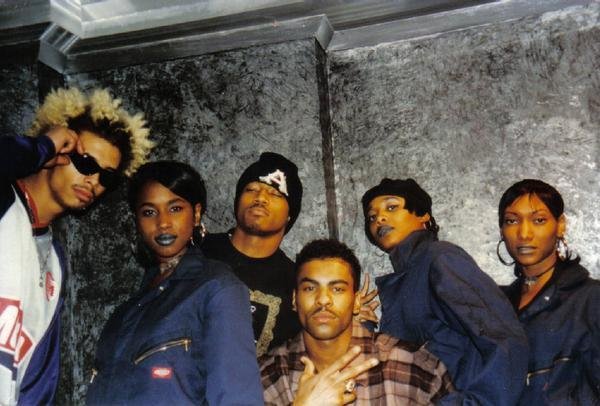 NJS4E: I can really feel that by the way you describe it. What a talented family you were and all under that one roof. Can you describe what a typical day being a part of Da Bassment was like? A day in your life back then?
Da Bassment was all about workin' hard and vibin'. To be honest a typical day started off with a lot of weed-smokin', a lot of drinkin' and a lot of vibin' together. There'd be a lot of on the spot singing and rapping happening, a lot of freestylin' which we would develop by vibin' with one another before we took it to the actual production and the recording. You can almost call what we did the product of inspiration! The studio we were in had 4 or 5 studios in it, so at any given time you'd find a whole group of us in each of these studios constantly working and recording music. We literally lived in those studios- despite the fact that DeVante had gotten us all apartments a 10 minute walk way. Timbaland literally had a bed in this particular studio and in the back of the studio there was a place that was set up for DeVante to sleep, to shower and stuff like that. They worked REAL hard. We all did, but the producers had much more responsibility y'know, creatively and musically.

And while we were hard at it putting in the work and mastering Da Bassment's sounds, singin', rappin' and making records, you'd get groupies and fans coming by. DeVante was at those studios the majority of the time that we were there, either mixing or producing so I mean, it did get chaotic- having the constant presence of an R&B superstar in those studios did attract a lot of attention, but for all of us, including DeVante, it was always about the music and keeping our sound creative. The vibe we had with each other and the love and respect we had for each other's talents at that time was what really made it easy for us to make the caliber of music that we were creating. We were a family unit. Being around each other like that combined with DeVante's leadership and skills as a producer just took it to another level creatively. Thinkin' back, there was never ever a dull moment in Dahjelon Studios.